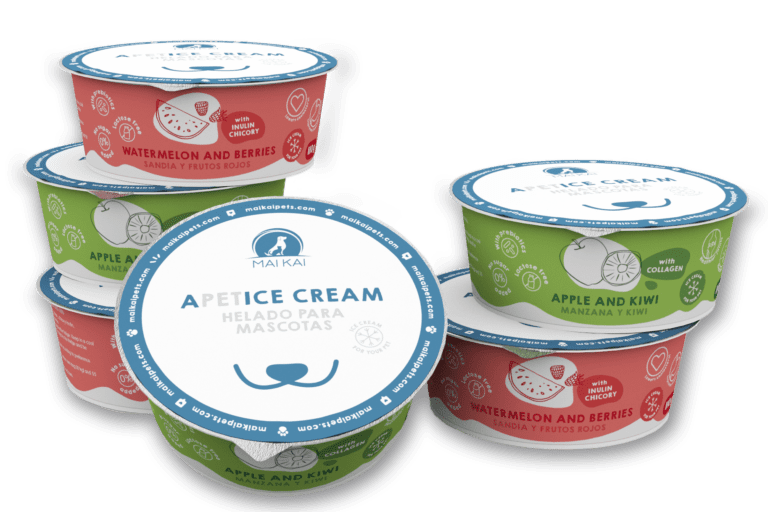 Our ice creams are not only delicious and refreshing, they are also excellent for your health.
Rich in natural prebiotics such as chicory inulin and collagen!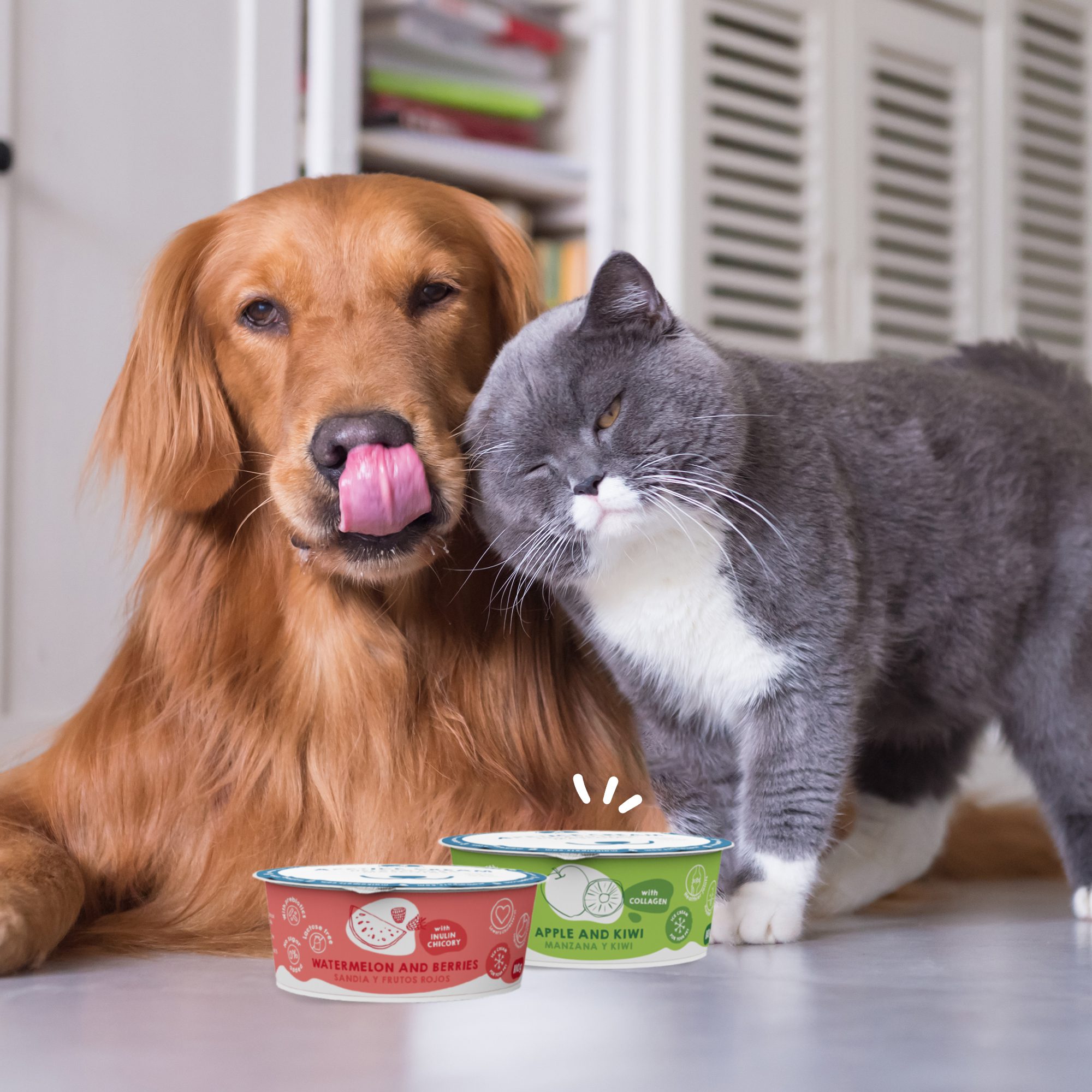 The healthiest and most refreshing product for your pet.
MAIKAI APETICE CREAM ice cream for dogs and cats can be used as a refreshing snack in summer, can also be mixed as a condiment in the food or can be given as a treat without freezing. Even on a licking mat!
Benefits:
They are made without lactose and with no added sugars to aid digestion, so they are suitable for all breeds and ages, even cats!
They contain prebiotics, which help improve (among other things) certain seasonal allergies or digestive problems, reduce inflammation in your body and help improve cognitive function and overall behaviour.