The dehydration process for natural snacks for pets is the dehydration technique that allows the preservation of food over a prolonged period of time. This means that dehydrated foods retain their nutritional properties much longer than in their natural state.
But let's take it one step at a time. In order to obtain MAIKAI's delicious and nutritious dried treats, an exhaustive process is carried out which results in a top quality product.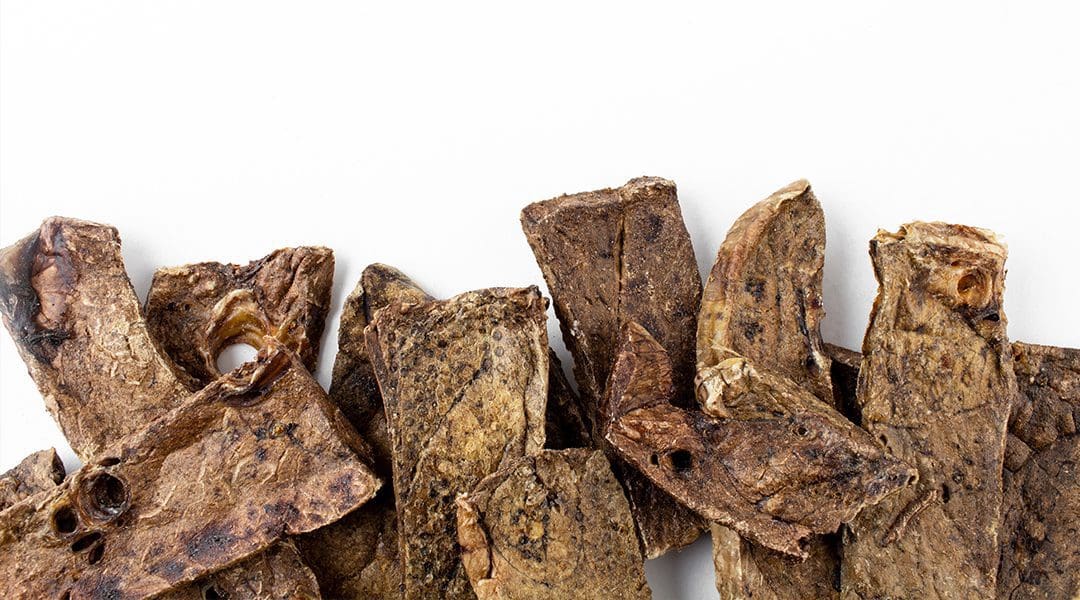 What is this process?
Choice of raw materials. Dehydrated snacks need the best foods to be of high quality. That is why MAIKAI chooses fresh raw food from Spanish farms. At Maikai we have pig's ear, lamb's trotters, beef livers and lungs, chicken strips, beef tracheas, anchovies and bull sticks. All of them are quality controlled so that only the best products end up in our snack bags.
Dehydration of the product. For this process, we have dehydrating machines where, once we put the 100% animal food, they emit hot air at a temperature of around 60-70° for a prolonged period of time. With this process we manage to eliminate all the water contained in the food without affecting its nutritional properties, which are preserved for a long time. This means that the best-before date is more than 1 year!
Packaging. In our commitment to sustainable responsibility, we use bags made from recyclable paper, thus eliminating plastic waste. In addition, our boxes are made from FSC-certified cardboard from reforested forests.
When was the boom in dehydrated snacks born?
Australian veterinarian Ian Billinghurst published his book "Give your dog a bone" in 1993, which was the starting point for the worldwide BARF movement. But what exactly is a BARF diet?
The acronym stands for Biologically Appropriate Raw Food and is the practice of feeding domestic animals a diet consisting mainly of raw food.
Since Billinghurst started this movement in the early 1990s, it has steadily gained followers around the world. If we take care of our food and care about what we eat, why shouldn't we do the same for our pets?
Types of dried snacks
Snacks are a reward for our pets, a complement to a balanced and natural diet. Within the category of dehydrated snacks for pets, we can find different types:
Dried fish snacks. Source of omega 3 fatty acids and vitamins; rich in magnesium, calcium, iron and iodine. One of the best options for red meat allergies. They help to improve our pets' skin and coat. There are different options:

Small blue fish, such as our dehydrated anchovies.
Fish skin
Seafood

Dried meat snacks. High in protein and low in fat, these treats help strengthen your pet's teeth. It is important to know the hardness of each snack in order to consider whether it is optimal for our pets. In MAIKAI you can buy tasty chicken strips or nutritious bull sticks.
Dried offal snacks. A great supply of vitamins and minerals for our furry friends. Have you tried beef lungs and beef liver? Or beef tracheas? The latter are a natural source of collagen and chondroprotectors, which help your joints.
Dried snacks with bone. They help to reduce the stress of our pets thanks to their durability. They are an important source of calcium and amino acids. Our lamb trotters support the dental health of our pets and are ideal for those who have a food intolerance to pork or chicken.
Dried snacks with fur. Thanks to their high levels of fibre, they regulate intestinal transit and nutrient absorption, as well as helping to cleanse the stomach and intestines. They can be in the form of ears or pieces of skin.
Now that you know all the secrets of dehydrated snacks, what are you waiting for to give it a try for your pet?